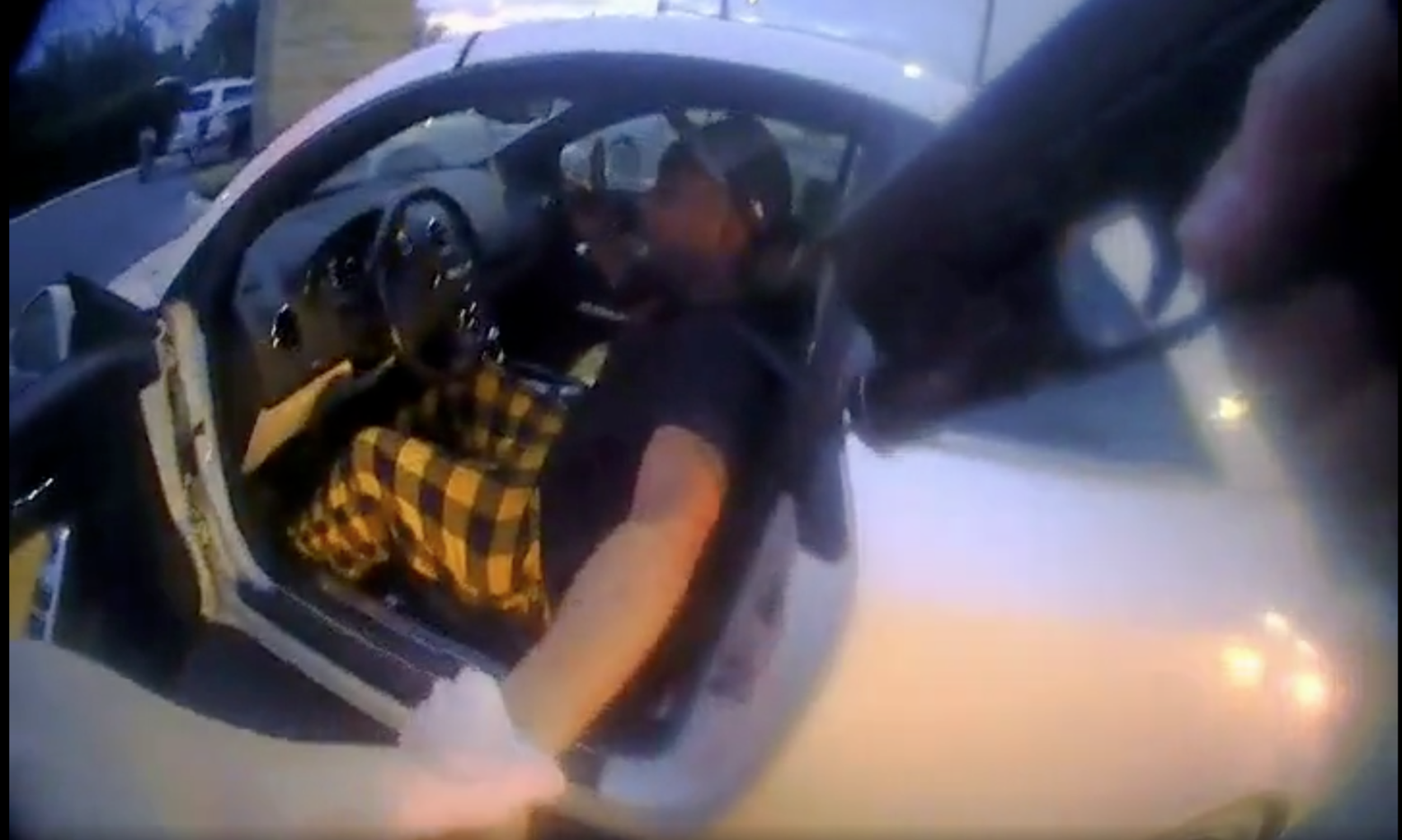 The New Braunfels Police Department released body-cam footage of a January arrest on Monday in which an officer with gun drawn pulled a man from his car and used a Taser on him after stopping him for a dirty license plate. The charges against the man were later dropped.
New Braunfels Police Department
Footage showing a police officer using a Taser on a Black man during a January traffic stop for a dirty license plate prompted disappointed New Braunfels officials to call it an "isolated incident" on Monday.
The video was released during a press conference at New Braunfels City Hall on Monday morning.
The body camera video shows Officer Kaleb Meyer pulling over Clarence Crawford of New Braunfels for what police said was an unclean license plate.
The video shows Crawford with his seat belt fastened and holding a phone as Meyer approaches the vehicle with his weapon drawn and orders him to place his hands on the steering wheel.
Crawford is heard to say, "please don't shoot" and "I'm Black" during the initial interaction. Meyer then pulls him with one hand out of the car.
Meyer tells Crawford, "On your face. Get on your face. All the way. Hands in front of you."
Crawford responds by saying, "What the f*** do you want me to do?"
With Crawford on his hands and knees, Meyer then deploys a taser twice directly on the back of his leg.
Meyer holds the handcuffed man on the ground until a second officer arrives on the scene.
Crawford was also heard on the video insisting he was pulled over because he's Black.
Crawford was charged with attempting to elude an officer and interfering with police official duties, but following the incident, the charges were dropped at the request of the police department.
More:
http://herald-zeitung.com/community_alert/article_b2a5e2aa-283c-11eb-9ad6-23ca8b2f184c.html