I GUESS LYING, THIEVING, AND GRABBING HOLD OF THE PUBLIC TEAST JUST RUNS IN THE CHILD RAPING EVIL OF THE yankee CARPETBAGGER FAMILY.
This yankee'S  crime cabal yankee Carpetbagger  grandpa, the late serial baby raper, treasonous to America, Papa CIA BadBush said:
"If the American People Knew what we have done, they would chase us down the street and hang us!"
Too late for him, he was allowed to die of natural old age causes, without being arrested and tried for his crimes against America, Americans, and Humanity.
This yankee carpetbagger scum bag is conspiring with mayor pendejoberg and the RICO crime Cabal doewn at SAN ANTONIO city hall, to steal the Alamo memorial;, as well as the Texican's Land, Not property of THE STATE OF TEXAS, occupying Corporation, sub corporation of the USA/DC corporation, which its itself a sub corporation of the Evil of the Rat Run, British Empire.
Bad blood just seems to run in some yankee puritan carpetbagger  minion packs.
The Ole Dog!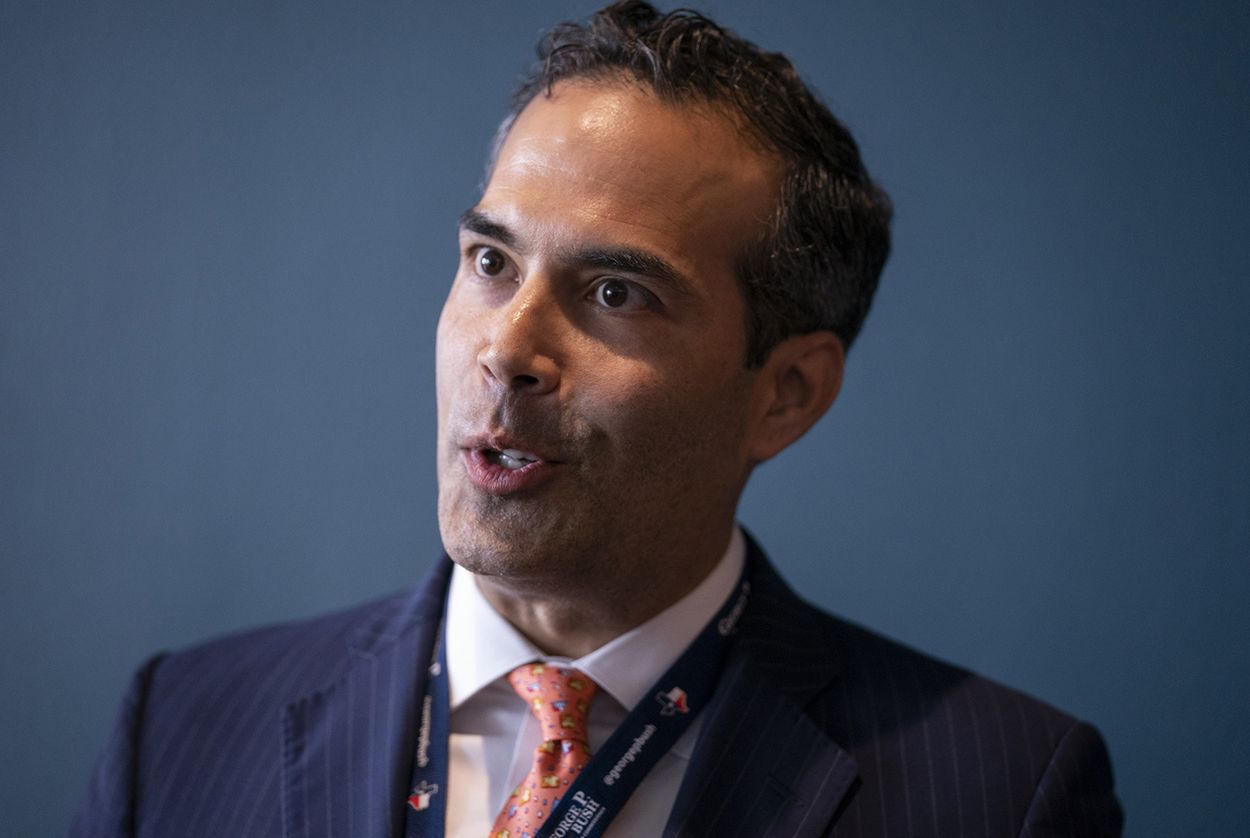 Texas Land Commissioner George P. Bush failed to disclose his ties to at least 11 companies, including a Cayman Islands-based oil and gas firm that did business with a state fund he helps oversee, records obtained by The Texas Tribune show.
Arabella Exploration, which declared bankruptcy in 2017, put Bush on its board in January 2014, paid him $43,000 for his service and granted him stock options that were valued at over $100,000, regulatory filings show. The next year, a few months into his new job as land commissioner — and about a year after he left the Arabella board — the School Land Board, which Bush chairs, approved a lease agreement with Arabella for oil and gas exploration in West Texas, records show.
State politicians must provide details of their personal finances, including business dealings and corporate board service, every year to the Texas Ethics Commissions so voters can judge whether their elected leaders have any conflicts of interest.
Nowhere did Bush's 2015 state disclosure mention Arabella, however. Nor did he list 10 other companies in which he has a stake on more recent disclosure forms. The other companies on the list include investments held or owned by St. Augustine Partners, LLC, some of them focused on the oil and gas business.