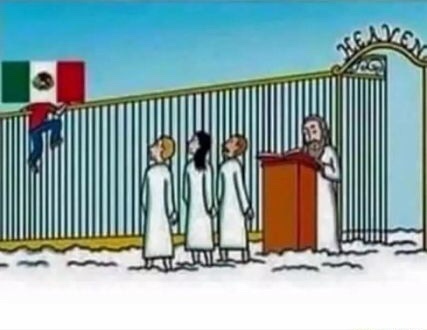 To hell with yankeeland!
To hell with Mexico!
I am a Texican!
The Occupied Republic of Texas First!!!!!!
Folks,  you best pull your indoctrinated head out of your politically correct ass!
There is a war going on against Texas.
Texas is being invaded, and the USA's troops, agencies, are keeping Texicans from fighting back.
Wake up and smell the zionist shit!
John C Carleton
---
https://www.theamericanmirror.com/wild-west-illegals-cross-into-us-then-open-fire-on-border-wall/